Experience a romantic dinner at Poro Poro Restaurant.

Fusion of local and international cuisine.
Fine dining at Poro Poro Restaurant in Villa Buena Onda
Located in Playas del Coco, Guanacaste. They are not just any meals!
Our aim at Poro Poro Restaurant is to create a personalized dining experience. Our Chef uses fresh local ingredients to create a menu that is a fusion of authentic local cuisine with an international twist. the Chef will also offer recommendations and can make dishes to order (based on availability).
Alcoholic drinks are available, as well as a snack menu throughout the day.
We are happy to meet special dietary requirements as well.
LUNCH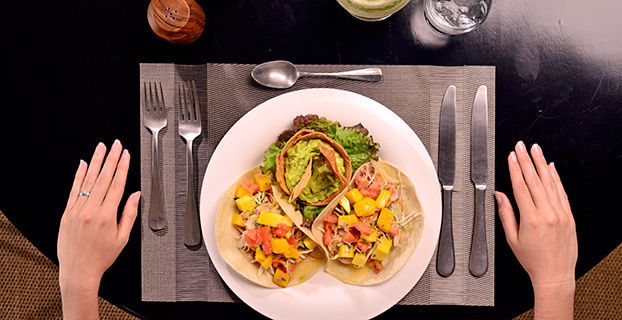 Appetizers
• Villa Buena Onda Nachos
Chicken or Beef, Black Re-Fried Beans, Sour Cream, Guacamole, Cheese and Pico de Gallo
• Gazpacho
Chilled Tomato Soup with Onion, Cucumber, Garlic & Homemade Croutons
Main Courses
• Fish Tacos
On Freshly Made Tortillas, Mango Cilantro Salad and Fresh Guacamole
• The Poro Poro Sandwich
Grilled Chicken, Red Onion and Avocado slices topped with Arugula on a Tuscan Roll and finished with a side of Chipotle Aioli and French Fries
• Ahi Tuna Salad
Sesame Encrusted Tuna Steak served over a Bed of Mixed Greens, Tomato, Avocado & Carrot, topped with Crispy Wonton Strips and Spring Onions
DINNER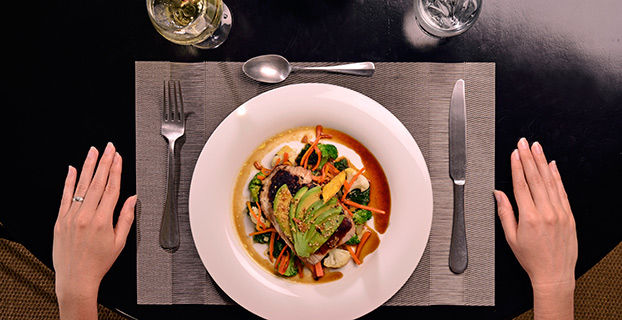 Appetizers
• Curry Beef Wontons
Lightly fried Wonton Dumpling filled with Curry Spiced Beef, served with Mango Sauce
• Fried Calamari Salad
Breaded and Fried Calamari with Pepperoncini Peppers, Mixed Greens, Lemon and Chipotle Mayo
Main Courses
• Stuffed Portobello Mushroom
with Spinach and Mozzarella Cheese, served with crispy Cauliflower – Carrot Fritters
• Baby Back Ribs
in a BBQ Sauce, with Mashed Potatoes and Sautéed Vegetables
• Vegetarian Brochettes
Fresh Seasonal Vegetable Skewers with a Tomato – Yogurt Sauce and Steamed Potatoes
• Coconut Curry Chicken
Boneless chicken simmered in a creamy, Coconut Curry Sauce with Raisins, served with Jasmin Rice and Sautéed Vegetables
• Whole Red Snapper
Oven Baked Snapper marinated in Herbs, served with Re-Fried Black Beans, "Patacones" and Pico de Gallo
**Menu items are subject to change.**